Multi-million pound losses caused by the cancellation of Rally China have moved World Rally Championship teams to request it runs only as a candidate event next season.
The FIA and WRC Promoter last week confirmed the cancellation of the event, which was due to be run next month, after Rally China organisers asked for it to be called off due to storm damage.
But in the wake of further speculation about the event's financial security, teams are asking the governing body to force China back to candidate status, in an effort to show it has the organisational and fiscal wherewithal to run a full WRC round.
"If there was not bad weather leading to the road damage, I think the event would have been cancelled due to the lack of the necessary budget," Chao Fei, a journalist for Chinese motoring website Auto Ifeng, told Autosport.
"The Chinese government can fix the roads within two days, but it is very difficult to find a sponsor to support motorsport in China.
"I think Rally China could not only rely on [event promoter] Le Sports. The real reason [for the cancellation] is that there was not the budget."
FIA rally director Jarmo Mahonen had heard such talk too, but said reports of damage had left him with no alternative.
"There have been many rumours," he said. "I am only interested in the facts.
"Straight away, we sent people to China, they reported the damage to the roads to me and there was nothing we could do.
"We were prepared to work with waivers, to stretch here and scratch there, but it wasn't possible. We had no option but to cancel."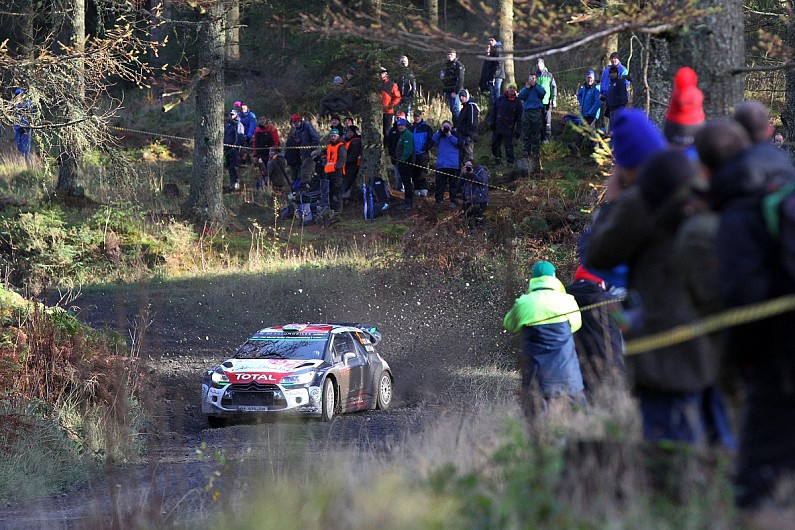 Teams are still keen to visit China, but with losses ranging from £126,000 for private squad M-Sport to close to half a million for the factory teams, there is also a demand for assurances.
A candidate event was run last season, but it was met with a mixed response from teams.
"I think it needs a candidate rally," said Volkswagen's Jost Capito. "We are all aligned on that.
"If there's a candidate event, all of the teams will send one car - all the drivers will go and do the recce.
"But we can't have the events saying 'OK, we didn't run this year, but we will next'. We have to now really see the proof with a candidate event."
Capito added, however, that running the rally through the storm-ravaged area raised a moral question.
"If people in some of the villages are losing their houses, losing everything and they don't know how to continue their lives, I think it would be damaging for the World Rally Championship to go to China," he said.
Despite the cancellation of the event, teams are still being forced to send personnel to China to clean the long-haul containers out before they are shipped to Australia.